Wow! What an incredible crazy week….I am glad that it is Saturday and that the snow is gone. Yep, there was snow last week…lots of it. I woke up and it was like we had been thrown back into January. Luckily it didn't last very long.
It was also an exciting week because we had our Entrepreneurial Adventures Parent night at which my students shared all their learning with their families.  And if that weren't exciting enough, the students were able to present B's Supporting Youth Foundation with a cheque for $1004.65! Needless to say, the kids were vibrating as they arrived at school. We are still waiting for our mugs and cookies to show up from our supplier and we still have the big showcase down at City Hall on May 22nd, but as we wrap up this project I have to say that I am so proud of my students for all that they have learned and all they were able to accomplish…and I cannot wait until next year!
By Friday morning I was feeling very tired and quite worn down. It is amazing how students pick up on that and how they adapt their behavior. (most times for the better and on those rare occasions, for the worse) Friday I received many special notes from students and handfuls of dandelions. (when is dandelion season over???) No matter how long I have been in this profession, it is still one of my favorite parts of teaching…
Here is what we are eating this week.
| | | | | |
| --- | --- | --- | --- | --- |
| Monday | Tuesday | Wednesday | Thursday | Friday |
| Dinner Out- Happy Birthday Liz! | Meatballs and Braised Red Cabbage | Detox Salad | Tuna Burgers | Frozen Pizza |
Grocery List:
Red cabbage
2 Granny Smith applies
Red wine vinegar
Sugar
Ground beef
Bread crumbs
Eggs
Garlic
Onion powder
Italian seasoning
Mozzarella cheese sticks
Onion
Cinnamon
Cloves
Nutmeg
3 cans of Tuna
Parsley
Lime juice
Dijon mustard
Tabasco
Olive oil
Tomatoes
Green onions
Lemon juice
Ginger
Honey
Kale
Broccoli
Carrots
Red pepper
Avocados
Parsley
Walnuts
Sesame seeds
Monday
Happy Birthday to my wonderful sister! We are going out to celebrate on her big day… that is if she is done hiving bees and seeding! Honey season is starting, and if you have not checked out Clover Grove Honey yet, you should!
Tuesday
I am buying a whole head of red cabbage, and the last time I did that it took us a while to use it up. So I thought I would find a few recipes that would help speed the process along. I am going to DOUBLE up the crockpots tonight…hopefully I don't blow a breaker! One will have delicious mozzarella stuffed meatballs, and the other will have braised red cabbage in it…yum!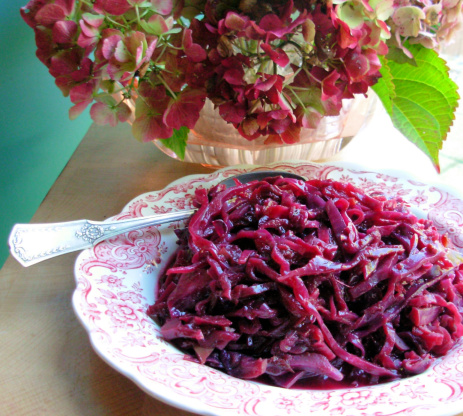 Wednesday
I LOVE THIS SALAD!!!!! I hope that Andrew is not getting sick of it…
Thursday
I may try these…but if I get too tired through the week it will probably just morph into tuna melts which are equally delicious.