Right before Spring Break I sent home the second report card for my grade 3 students. There is always a fear sending these home. Did I get it right? Did I do enough? Am I communicating clearly enough with parents?
In the end, it always works out well and I get lots of good feedback from parents and from students. There was one little girl who brought me back her report card signature page with the following comment written on it.
This little girl never says ANYTHING in my class….it is literally like pulling teeth to get her to talk out loud and when I do try to talk to her and ask her how things are going she just looks at me like a deer in headlights. Thankfully it seems like she is enjoying my class and being a part of it. It's things like this that remind me of the difference teachers can make…it's nice to know I have pretty hair too….Since last week was an eating debacle, our meal plan is high in veggies and light meals so that we can get ourselves back on track. Here is what we are eating this week:
| | | | | |
| --- | --- | --- | --- | --- |
| Monday | Tuesday | Wednesday | Thursday | Friday |
| Detox Salad | Black Bean Soup | Minestrone Soup | Chickpea Salad Wraps | Frozen Pizza |
Grocery List:
Chicken breast or salmon…whatever looks better to go with our salad
29 oz diced tomatoes
14.5 oz diced tomatoes
Tomato paste
Tomato pesto
Carrots
Celery
Black beans x 2
Kidney beans x 2
Onions
Zucchini
Big bag of spinach
Lemons
Kale
Red cabbage
Broccoli
Red pepper x 3
Avocados
Parsley
Walnuts
Chickpeas
Mustard
Mayo
Pickles
Dill
Wraps or bread
Green onion
Monday
This salad has a fitting name, especially after all the treats we ate last week. I am going to make some sort of protein to go with it…either chicken or salmon.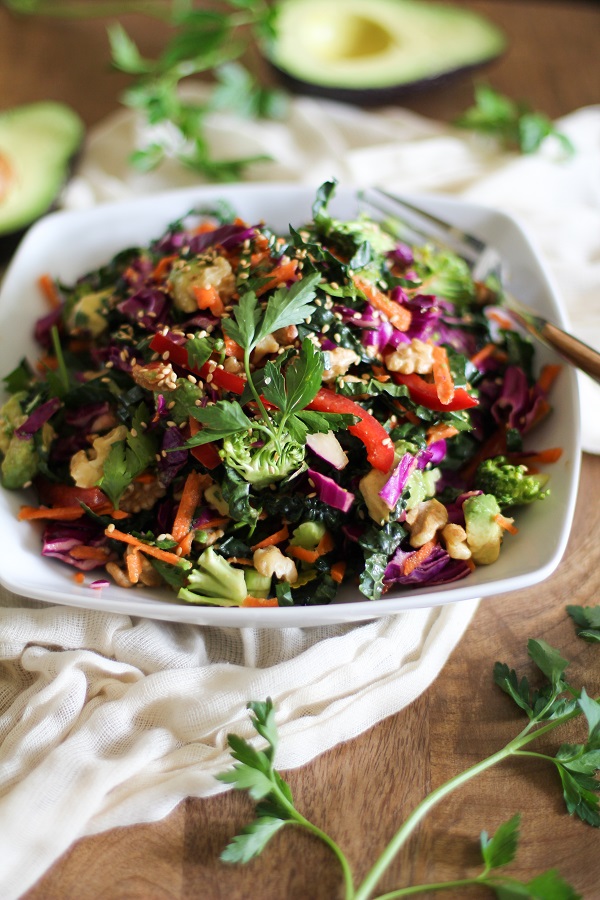 Tuesday
Maybe my all time favorite slow cooker soup.
Wednesday
Keep the veggies rolling! Another slow cooker soup meal that looks delicious
Thursday
We made it through almost an entire week without meat…why stop now? Chickpea salad will round things out nicely.