It's December! How did that happen?
That first day of December hits and it feels like things get instantly busier. Not only that, but there seems to be treats that pop up everywhere you go. My will power and self discipline are highly tested in December…and usually the treats win out.
It becomes even more important for us to meal plan in December  so that we are not eating out, or eating super unhealthy meals plus all the treats that surround us.
I'm not sure if I succeeded, but the meals I chose this week sound tasty and flavorful.
| | | | | |
| --- | --- | --- | --- | --- |
| Monday | Tuesday | Wednesday | Thursday | Friday |
| Pulled Pork Sandwiches | Potato Ham Chowder | General Tso Chicken | Chili | Frozen Pizza |
Grocery List:
Ground beef
Onion
Green pepper
Canned mushrooms
2 cans of kidney beans
1 can of tomato soup
Chili powder
Cumin
Taco chips
Pork tenderloin
1 bottle of beer
BBQ sauce
Coleslaw
Bread
Bacon
Butter
Garlic
Corn
Thyme
Milk
Potatoes
Ham steak
Rice
Chicken breasts
Cornstarch
Hoisin sauce
Soy sauce
Rice wine vinegar
Monday
Andrew wanted pulled pork sandwiches. So pulled pork sandwiches we will have!
Tuesday
I didn't get to this last week so I will make it this week. It's perfect because the weather has been terribly cold and soup is perfect on a cold day.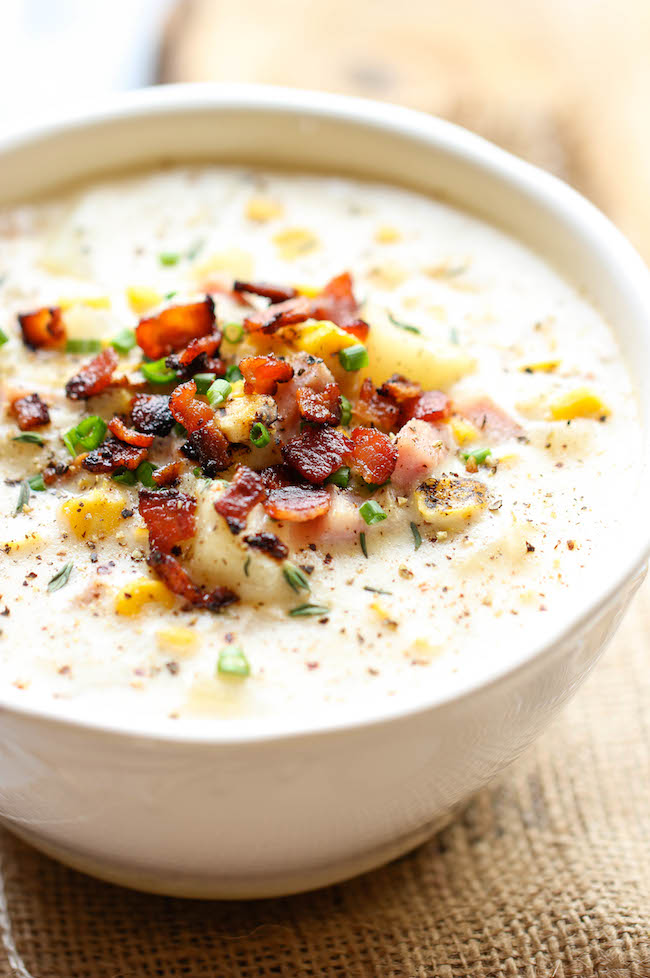 Wednesday
Another slow cooker meal! I hope it tastes as good as it looks…
Thursday
I have Parent Teacher conferences on Thursday night, so I want to make something that Andrew can come home to (other than a frozen pizza) and so we have lunches for Friday (and lots of leftovers for the weekend too!) Thank you, slow cooker, for making my life easier.